Solving Complex Cyber Threats With A Simple Solution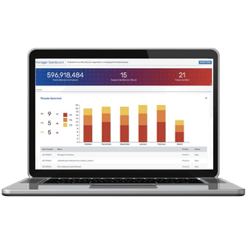 Blumira makes it easy to detect and respond to growing cyber threats like ransomware.
We bring together core elements of key security tools to provide an easy-to-use, automated detection and response solution.
Get Blumira Free edition for yourself and you'll be set up and ready to glean meaningful security alerts in just 7 minutes.
Automated Detections & Threat Alerts
Remediate Threats: 3-Step Rapid Response

Responsive Security Advice
Why IT Teams Love Blumira
It's easy to integrate, centralize logs and realize security value in a matter of hours.
East to Set Up, Easy to Use
Deploy 5x faster; detect and stop threats early with meaningful findings.
3-Step Rapid Response
Block threats automatically; get playbooks and live security experts for faster remediation.
Dedicated to Your Security Success
Get access to security experts and continuously improve your overall security posture.
Lower Total Cost of Ownership
Blumira's all-in-one platform combines multiple tools and is priced per user -- not by data or endpoints.
Voted a #1 Cybersecurity Vendor in North America.
Blumira is ranked by users as the top cloud SIEM tool that provides the best return on investment, as well as the fastest and easiest to implement and use.
We believe security should be accessible to anyone. That's why we're dedicated to providing a cybersecurity solution that's easy for small teams to set up and instantly realize security value.
There's power in simplicity. Experience Blumira's award-winning detection & response with our free edition.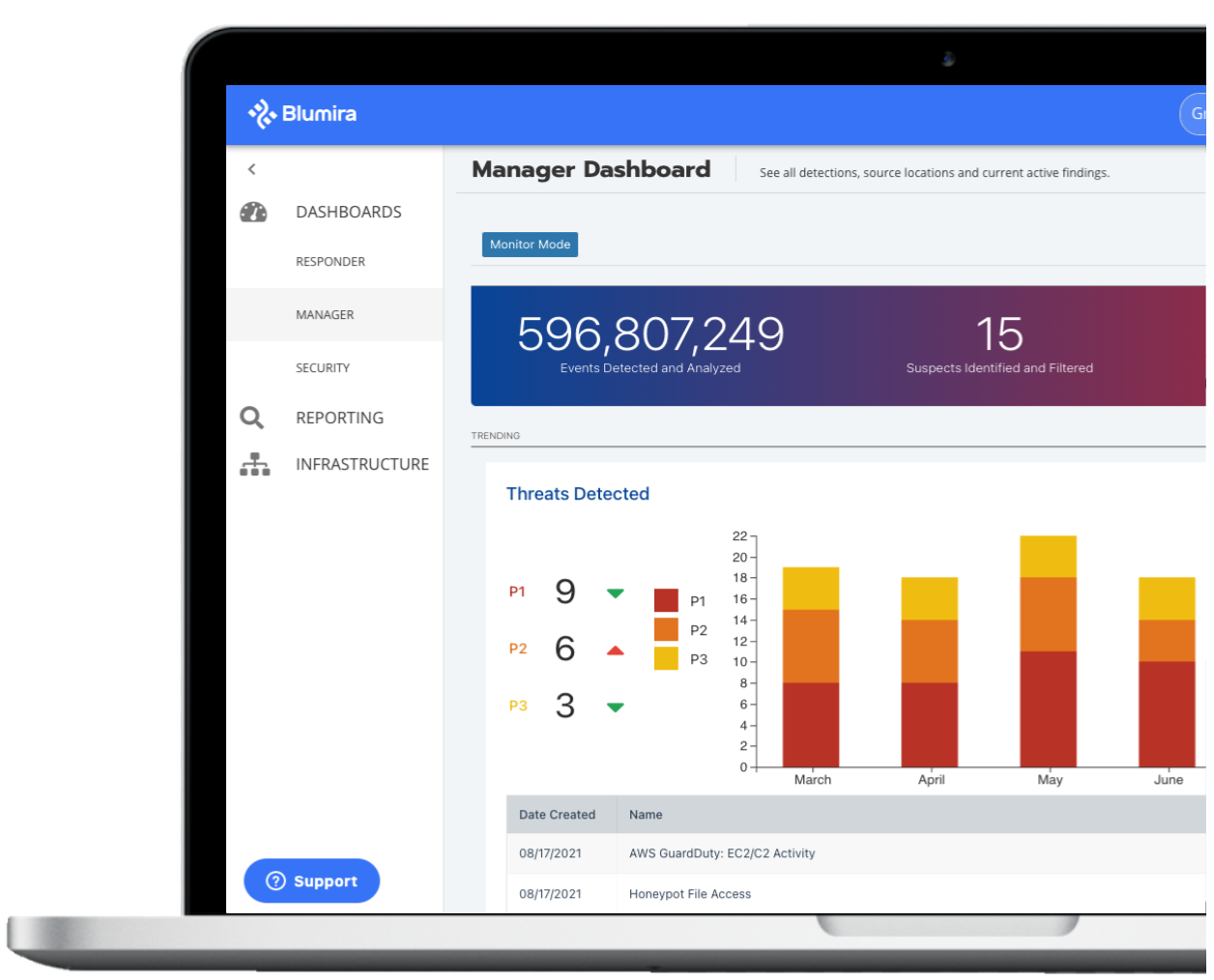 Automated Threat Detection
Deploy in minutes. Blumira comes preconfigured and is 5x faster than the industry average to fully set up, speeding up your time to security.

Get meaningful alerts. Focus on real threats and reduce alert fatigue for your small teams with prioritized, contextual findings.

Comprehensive coverage. Ready-to-go integrations across cloud and on-prem; and track trends with security reports.
3-Step Rapid Response
Automatically block known threats.

Know what to respond to and how:

Blumira's prioritized findings that tell you what's critical and urgent

Respond quickly with the step-by-step playbooks that populate with every alert

Rely on a live security team to help if you have further questions.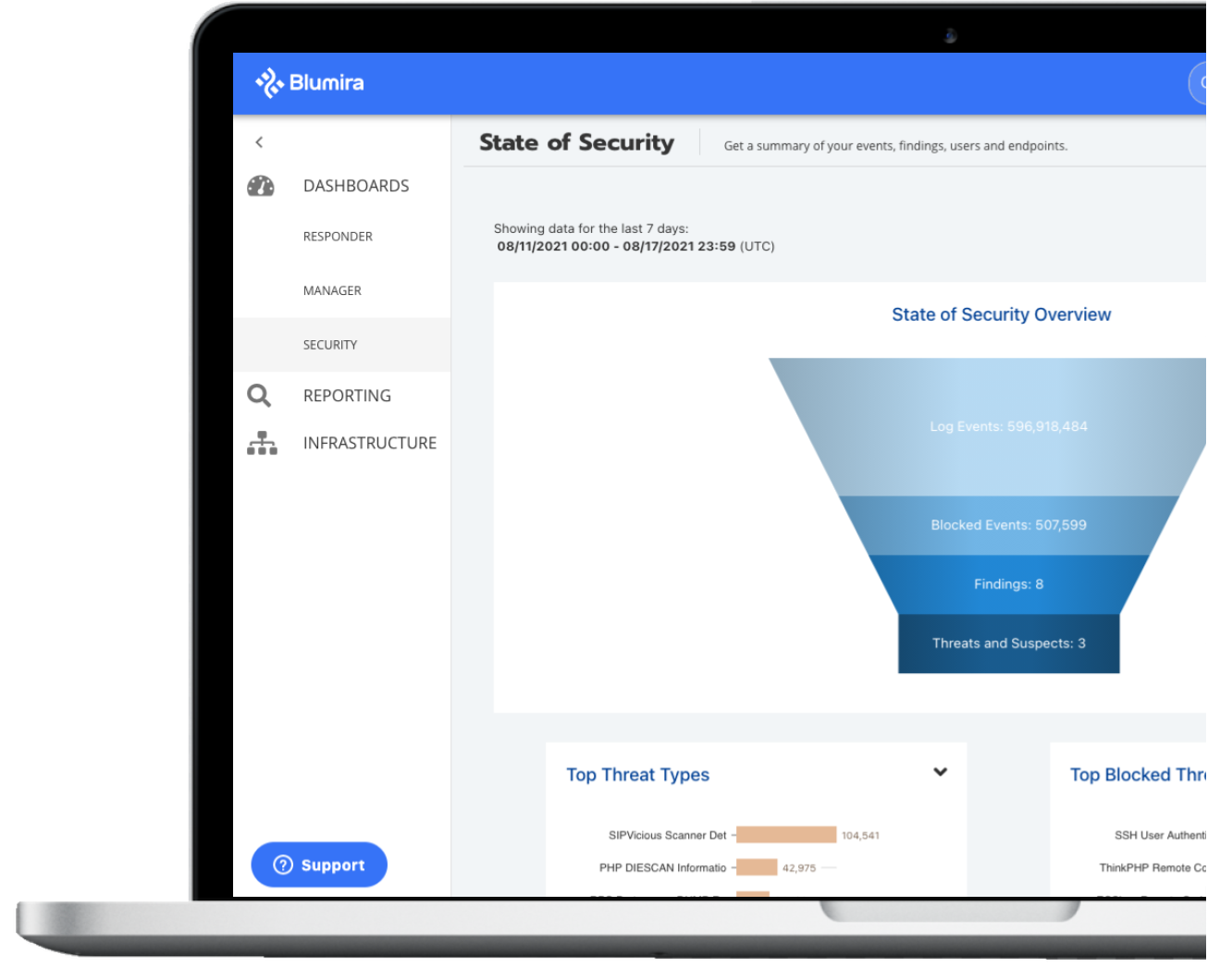 Responsive Security Advice
Dedicated assistance with onboarding, deployment, integrations and rule management.

Advanced support for incident response to help with triage, investigation and remediation.

Ongoing new security detections developed by our in-house incident detection engineers.